Is your current server unable to manage traffic spikes and sudden operational demands? Higher operational costs but ineffective processes? Server migration is something you should consider. An effective server migration strategy boosts your website performance by halving your response time.
However, choosing the wrong partner to guide you with server migration could sink hours of time, effort, and money. But fret not, because we are about to unravel the secret to a safe, secure, and complete guide to server migration.
What is Server Migration?
Server migration in the context of web hosting involves:
the setting up of web server and database software
copying the websites, and configurations from your existing server
changing the DNS to redirect the users to the new server
How do you plan a server migration?
A clean data migration plan requires extensive preparation. Attention to detail is critical.
Here's your server migration checklist.
Data Auditing: A clear picture of your existing infrastructure is essential, and this includes all your data, hardware, software, and network components.
Data Documentation: Documenting all the data in the server aids in properly architecting the new environment before the migration even begins.
Troubleshooting: A thorough understanding of your current architecture also helps in identifying and uncovering potential future problems, for example, a long-lost website application running on a non-supported scripting language.
To further break down this seemingly difficult process, we propose a fool-proof 5 Step Plan to ensure a smooth and clutter-free migration.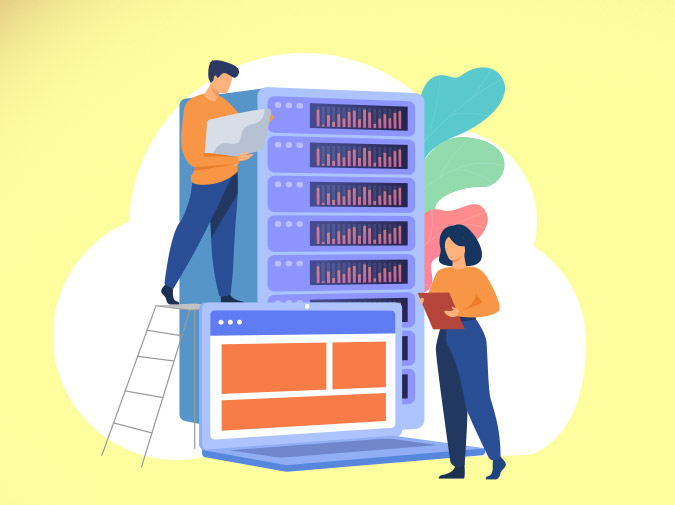 Step 1 – Configuring your new server
Say you are moving to a new home and you want to bring all the possessions of your current home. Ensuring that your new home has the space to accommodate everything is the first step. In addition, you may also want the same features of your existing home, like say, a top-mount sink in your kitchen.
Server migration is more or less the same. All the critical data associated with your website and applications need to find the right place in the new server. Proper sizing and preparations for incoming data and digital properties are essential. Furthermore, you need to allocate enough room for the already existing services and packages your website runs on and make sure that everything is installed on the new server.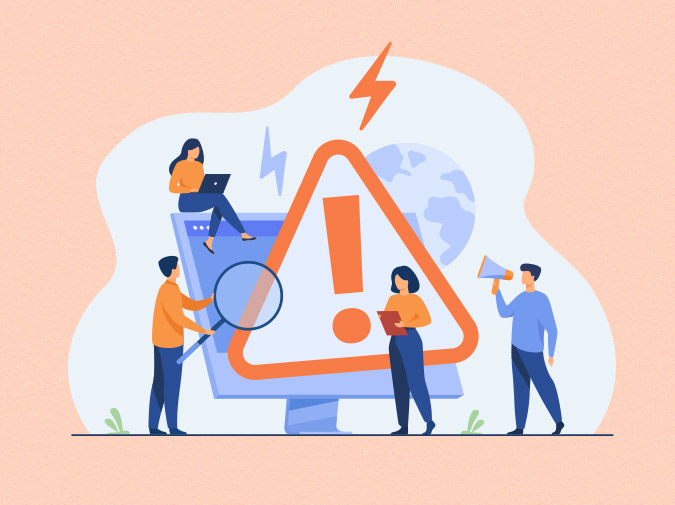 Step 2 – Assessment of your data fidelity
This step is critical in ensuring that all data is accounted for. Even a tiny fraction of data lost in transition, for example, missing a small CSS file can have a catastrophic impact on the entire functionality of the website/application.
Note: For an easier transition, we would suggest taking note of the critical parts of your website and of parts that interact with other services.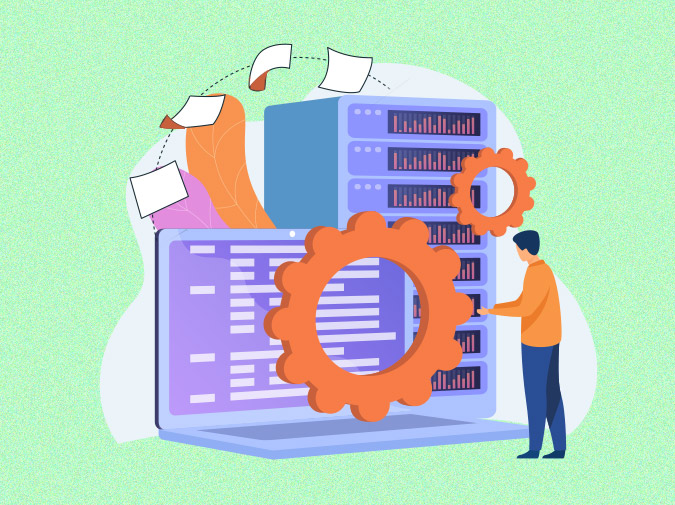 Step 3 – The Data Transfer Phase
Let us take the same instance of you moving houses. You are now fully packed and ready to move. Imagine transporting all your belongings yourself as opposed to booking professional movers. Can you spot the difference in the timeline?
Much like that, the bandwidth that is available between your old and new server channels affects your migration. The larger the bandwidth, the faster the migration. With EGI's plans (hyperlink to EGI's plans), you get access to unmetered bandwidth, so your migration happens in a flash and doesn't involve any overages.
Note: During this step, we recommend you inform anyone with access to your site when the migration is scheduled and how long it is expected to take. Freezing all the websites and applications during the migration ensures that no new data and content is lost.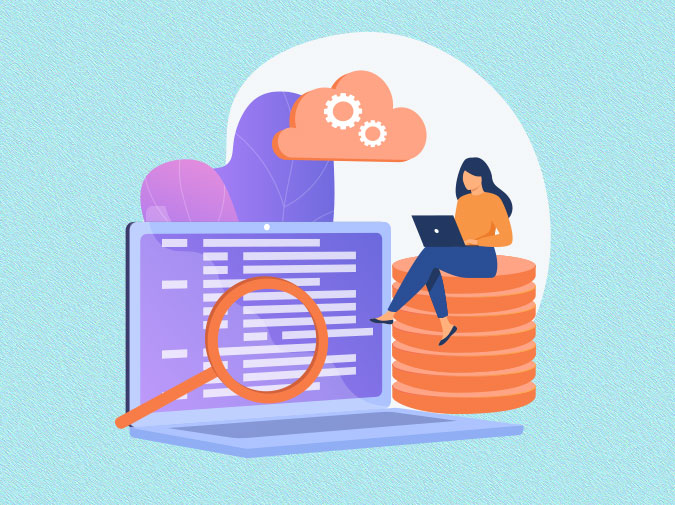 Step 4 – Time for Testing
Now that you have successfully moved to your new home, it is time to do some checks. Are all faucets working properly? Does it have an uninterrupted power supply? Is your top-mount sink placed exactly where you want it to be? Likewise, rigorous post-migration testing needs to be scheduled for quality assurance and control.
Conducting meticulous testing is how you can find any unexpected problems, prepare a comprehensive evaluation and confirm how the old data is coping in the new environment.
Note: You can also refer to your previous site and server during the testing phase to compare if anything looks incomplete. As long as your previous server is functional, it can serve as a good roadmap for what your website should look like.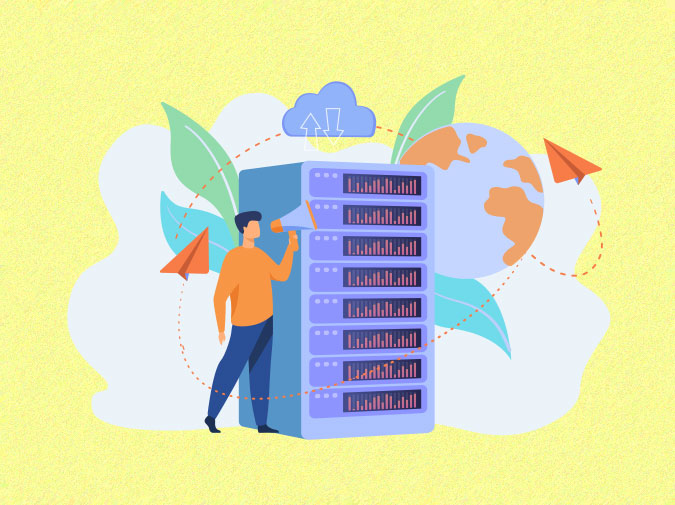 Step 5 – The Final Step – Changing your DNS and going live
This step is as simple as changing your postal address and redirecting all your mails to your new address. Now that you have migrated all your data, applications, and websites and performed enough testing, it is time to change your DNS. This step ensures that your traffic gets rerouted from your old server to your new one.
Note: Our recommendation would be to make the switch when your traffic is low. Ideally, midnight or weekends are the best times to change.
Conclusion:
Server migrations can often be difficult to execute. It needs to be planned ahead and with professional help for a smooth transition. We at EGI Hosting, provide high bandwidth servers that facilitate faster migrations, even while migrating larger websites. If you are looking for a reliable partner to guide you through this process, get in touch with our experts.
Would you believe it if we told that the first-ever DDoS attack was due to the curiosity of a 13-year-old boy from Illinois? In 1974, he forced 31 computer terminals from the University of Illinois to shut down by using what was then known as the new "ext" command. However, the first major DDoS or Distributed Denial of Service attack came in 1999 when a hacker used a tool called Trinoo. By doing so, he was able to bring down the entire University of Minnesota's computer system for two whole days. This set the groundwork for other larger, widespread cyber-attacks that we see in today's digital world.
From the early 70s to the modern day, whether you are a Fortune 500 company or a small business enterprise, cybersecurity is a major threat to your business. Statistics state that as of March 24th, 2021 the world has seen more 50 GBPS attacks than we had seen in all of 2019. Preventing DDoS attacks by implementing effective strategies is paramount to secure your web and digital assets.
Let us first try and understand what a DDoS attack is.
What Is DDoS Attack?
Imagine you are on a highway and as you approach an intersection, more cars flood in, resulting in a massive traffic jam. A DDoS attack is quite similar wherein a malicious attacker floods a web server with traffic to disrupt its normal functionality.
Usually, DDoS attacks are carried out by bombarding the target server with messages, requests for connections, and fake packets. When the server tries to accommodate all these requests simultaneously, the bandwidth limit exceeds, ultimately leading to a total server collapse.
Taking the highway traffic analogy again, when you are caught in a jam, not only are you stuck, but the cars behind you are stuck as well. So, if the targeted server is critical to your business, the impact can be so devastating that it can bring your entire business to a standstill.
Normally, the traffic comes from a group of compromised systems and devices, also known as botnets that contain malware. As more IoT devices are connected to the internet, the chances of a cyber threat are much greater.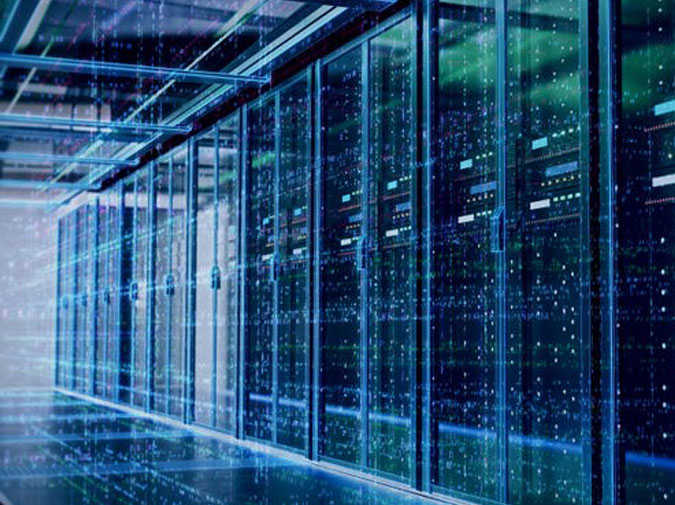 Types of DDoS Attacks:
DDoS attacks can vary based on the attack vectors and how they are used. Here are the most common types of DDoS attacks.
Volumetric Attack:
These are the attacks that are aimed at the server's network to suffocate its bandwidth. This most common type of attack has just one agenda: to overwhelm the server's capacity by bombarding with false requests. While the system is on the lookout for these malicious requests, the normal traffic gets disrupted.
Protocol Attack:
This attack, though not intended on the server, slowly eats away all the server resources. Usually, the attack is targeted at network areas that are responsible for verifying network connections. Deliberate slow pings, malformed pings, and partial packets are sent which ends up overloading the memory, eventually crashing the system. In addition to that, since protocol attacks bypass web application firewalls, they cannot be stopped by firewalls.
Application Layer Attack:
The target of this type of attack is majorly the L7 layer in the Open Systems Interconnection (OSI) models. The predominant focus of this attack is disrupting web traffic. It is usually launched through HTTP, HTTPS, SMTP or DNS. The attackers find the most vulnerable part in an application and prevent the server from delivering content to its user. This type of attack is more difficult to prevent because they use much lesser resources compared to the other two. This tricks the server into thinking that it is just experiencing some higher volumes of legitimate traffic.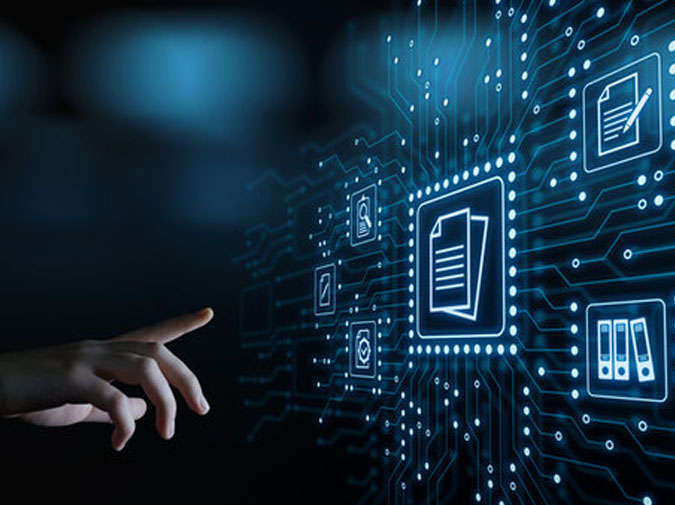 6 Ways to Prevent a DDoS Attack:
Leveraging automation could help prevent cyberattacks to some extent. However, human intellect and monitoring are essential parameters for your server to enjoy full protection. Understanding how DDoS attacks work and being familiar with the infrastructure of your server are highly critical in preventing cyber threats. Here at EGI, we propose a few tips on preventing DDoS attacks.
1. Stringent Network Monitoring Practices
The first step is to gauge when you can be hit with one. Leveraging apt technologies to monitor your network visually and in real-time is a start. Knowing the average amount of bandwidth that your server/site use makes it easier for you to spot the anomalies. DDoS attacks often offer visual clues and the more familiar you are with your network behavior, the easier it is to cut the attack off at the source.
2. Conduct Basic Security Hygiene
You do not have to be a tech wiz to implement this basic step. The best practices include using complex passwords, resetting them at least every couple of months, and avoiding noting them down. Seemingly trivial, these measures ensure a basic level of security against DDoS threats.
3. Setting up traffic thresholds
Partial mitigation of DDoS attacks is possible by implementing a few technical security measures involving setting traffic threshold limits such as rate-limiting on your routers and filters on packets from malicious sources. In addition to that, setting lower SYN, ICMP & UDP flood drop thresholds, IP blacklisting, geo-blocking, and signature identification are a few other techniques that can be implemented at the entry level of DDoS mitigation.
4. Ensuring that your security infrastructure is up-to-date
Both the strongest and the weakest link in your infrastructure is your network. Make sure you are aware of the ins and outs of your network infrastructure. If your network has an outdated version of a system, make sure that it is either removed or updated. These prove to be the entry point for attacks in case they are compromised.
Ensure that your data centers and systems are constantly updated and link your web application firewalls with other network security systems. Furthermore, contact your hosting provider for strategizing your server protection plan.
5. Monitor your server capacity and make sure it is sufficient
Volumetric attacks usually try to overwhelm your server's bandwidth and it is only wise to take a step to overpower your bandwidth. This ensures that your server can handle sudden and unexpected traffic surges. This step may not entirely stop a DDoS attack but it will buy you more time as you prepare a defense.
6. Have a DDoS response plan handy
A DDoS attack can hit you any day at any time, and the impact can be disastrous. It is always better to have a response plan handy and be combat-ready. Here is what your response plan must include:
A Mandatory Tool-checklist: A list of all the tools that will be adopted and this includes advanced threat detection, assessment, filtering, software, and hardware.
A Backup Response Team: A dedicated team of professionals to carry out the damage control process once the attack is initiated.
Clear Escalation Protocols: Know whom to notify, contact and escalate the issue in the event of a DDoS attack
Communication Plan: A clear agenda for contacting all the major stakeholders, and convey the news in real-time.
Conclusion:
DDoS attacks can disrupt your business's online presence, impede productivity, and can cause a huge dent in your revenue. In the advent of an attack, don't panic, be proactive and assign the right people for damage control.
As today's cyberthreats and security concerns grow by leaps and bounds, EGI is proud to offer advanced DDoS protection with each colocation and dedicated server plan. We have deployed one of the largest Layers 3 through 7 monitoring and advanced AI mitigation platforms. Combining a global anycast network with the power of Stateful Mitigation to instantly identify and mitigate massive attacks.
Get in touch with our experts.
With the advent of Apple, Google, eBay, HP, Intel, and other technology giants in the Silicon Valley, it has become the most sought-after tech hub not just in the US, but globally too. Did you know that the term 'Silicon Valley' was coined because silicon makes the building block for semiconductor computer chips?
The foundation of Silicon Valley rests on engineers who realized ideas right out of a science fiction novel. It goes without saying that some of them are relevant to this date. Remember the comic book character Dick Tracy's wrist radio? Apple Watch is its closest real-life counterpart. Silicon Valley has always been a land of technology that drives business, scales growth, and promotes innovation.
If you are looking to scale your business and reap the benefits of your website, rooting for a dedicated server hosting in Silicon Valley is your best bet, and here is why.
Access to Resource Pool & Constant Technical Assistance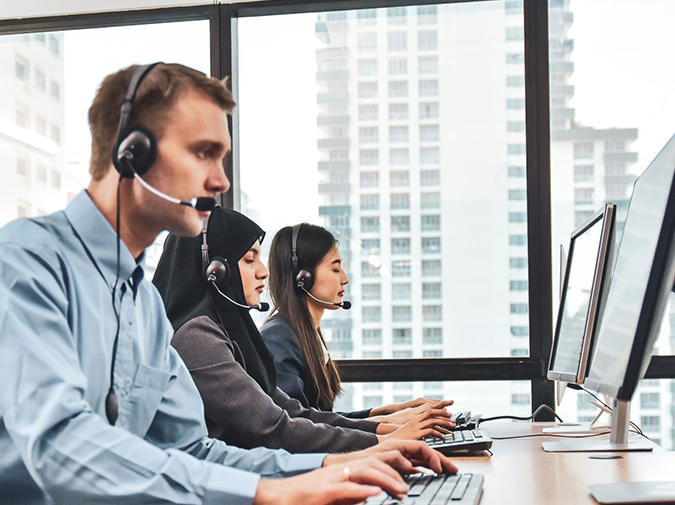 Silicon Valley is a flourishing marketplace brimming with technological innovations and a well-planned infrastructure. You have access to a talented resource pool right across the street.
In addition to tapping into the offline resources required for your business, why not establish a stronger online presence assisted by one of the best server hosting providers? Furthermore, with managed dedicated server hosting in check, all your pain-points will be addressed in a hassle-free manner with our 24x7x365 technical assistance. You manage your business and we manage your servers.
With a clear advantage in all things business coupled with a top-notch hosting solution, Silicon Valley propels your business forward. The ease of accessibility to every resource for your business needs makes Silicon Valley the perfect platform to scale your business unprecedentedly.
High-Speed Networking and Specialization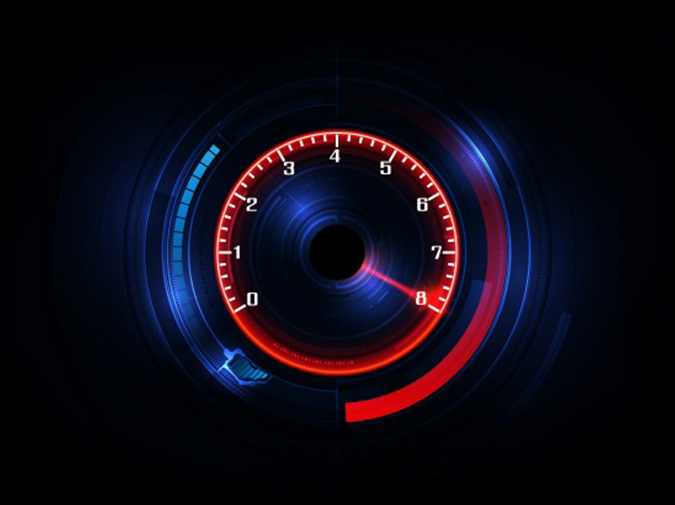 Silicon Valley demands no power outage and keeps enhancing its speeds to the optimum levels. With highly functional infrastructure, technologically advanced servers, and a highly committed team in check, if you own a business in or around Silicon Valley, now is the time to boost your website with dedicated hosting solutions.
Another obvious reason why you should invest in dedicated server hosting in Silicon Valley is uptime. Owing to its highly functional data centers, high-speed networking, and uninterrupted power offered, your website runs downtime-free.
Establish Seamless Connectivity Beyond Time Zones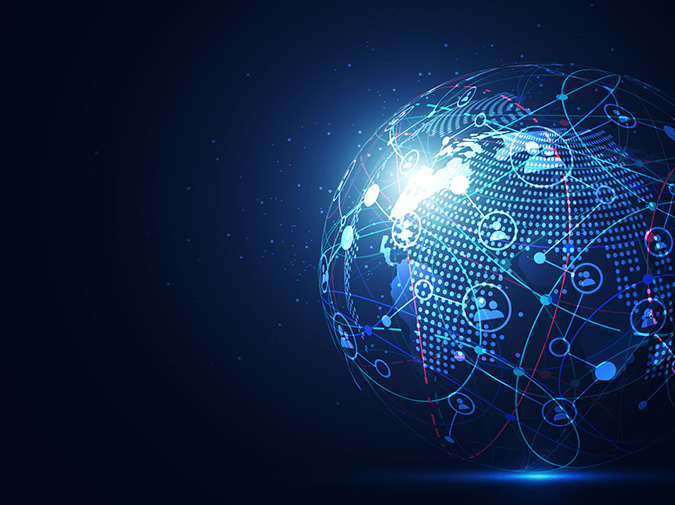 The West Coast of the US hosts some of the major data centers. While most hosting solution providers are concentrated either in Los Angeles or Silicon Valley, the network traffic in LA is much more congested as opposed to Silicon Valley, making network connectivity unreliable.
Touted as the hub for fiber providers, Silicon Valley offers connectivity with almost no interruptions while transcending time zones without undergoing any downtime. Furthermore, the connectivity EGI offers is seamless not just in the West Coast but also while connecting to the Asia-Pacific region, thanks to our Tier-1 network providers.
Faster Availability of Servers and Network Hardware
In addition to facilitating top-notch equipment and connectivity, one of the most important aspects to consider is the availability of servers. Silicon Valley doesn't just pave the way for server availability but also makes room for faster scaling and upgrading.
Furthermore, Silicon Valley is a haven for NVMe and 10 GBps NIC servers – quite scarce in other parts of the world. These servers are known greatly for their high performance, reduced latency, increased IOPS, and quick access delivery to critical data. Also, as an additional perk, you get the best of both worlds: more storage space and lesser power consumption.
Competitive Pricing
Every organization has had to answer this million-dollar question when it comes to server hosting: which works better – dedicated servers or cloud hosting? . When you are driven to scale your business in the long run, hosting with dedicated servers is the way to go.
In addition to getting access to top-of-the-line equipment, software, talent pool, and seamless network, you also get a variety of options to choose from. With several hosting providers in the vicinity, dedicated server hosting won't be expensive.
Still not convinced? Discover our cost-saving server plans here.
Conclusion:
In this rapidly changing digital era, surpassing your counterparts means making room for upgrades. To make your website hosting great, downtime and low performance should become a thing of the past. And for this, you must make sure that your application finds the right hosting solution. Where better to find that than in the land of technological innovation that caters to the best?
Located in the heart of Santa Clara, at EGI Hosting, we provide dedicated server hosting with enterprise-grade services designed to help scale your business. No matter the nature of traffic, bandwidth, and connectivity, our guarantee is to build a downtime-free experience for your website. Also, faster availability of high-functioning servers and network hardware at a lower cost form the two major aspects of why you should invest in Silicon Valley dedicated servers.
When it comes to ascertaining the needs of your booming business, we believe you deserve no less than the best.
Check out our affordable plans for a dedicated server in Silicon Valley.
After developing a website with a seamless UI/UX design, the most challenging question that a company faces is whether to host its website on a cloud server or a dedicated server. To distinguish between both, let us start with a basic understanding of what a server is. A server is just like your personal computer, with its own CPU, RAM, and processors, that acts as a host to make your website accessible to the world.
There are five factors help you choose between a dedicated vs cloud server: availability, reliability, durability, performance, and cost. In this article, we examine both these servers so you can take an informed decision for your business.
Performance: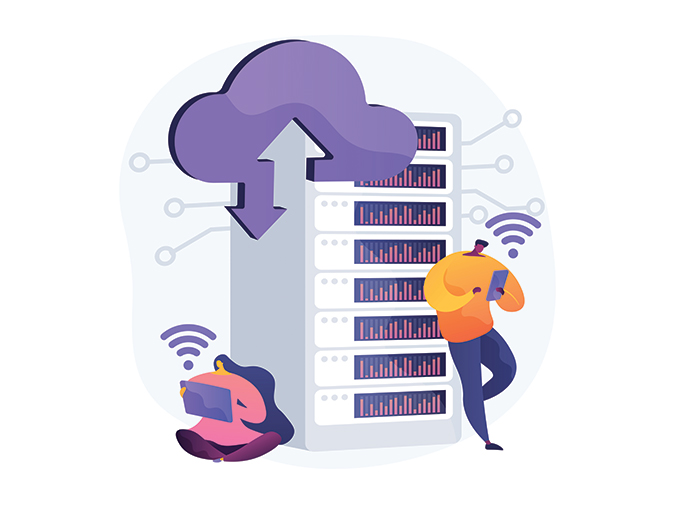 If you are running a website with thousands of people visiting your website on a day-to-day basis, dedicated servers clearly have an edge over cloud hosting. Dedicated servers source their data locally without any lag as the server is exclusively for your use. However, in cloud servers, the processing must go through Storage Area Network (SAN) to access data. Furthermore, requests must also pass through the hypervisor. This additional processing time adds latency, that unfortunately cannot be reduced. If you are looking for a server that lets your website perform at its optimum, dedicated servers certainly have an edge here.
Verdict:
Dedicated servers:
Cloud Hosting:
Scalability: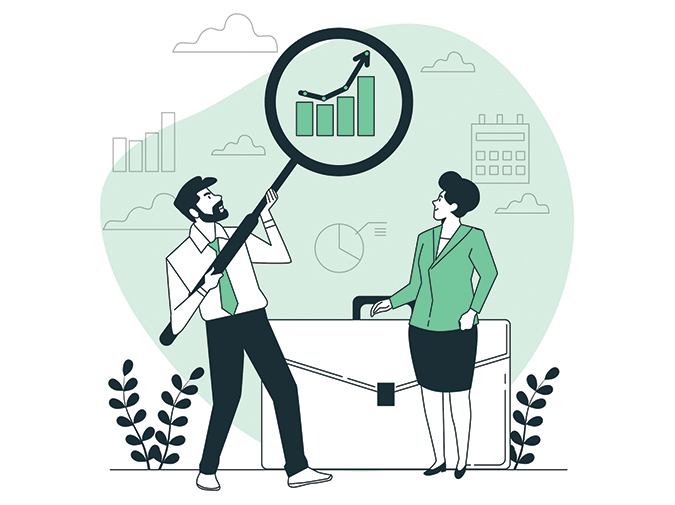 In dedicated servers, scaling is a little challenging when compared to cloud servers. The physical nature of dedicated servers makes them limited to arrays or drive bays when it comes to scaling. Even though a dedicated server may be capable of adding a drive through a Logic Volume Manager (LVM) filesystem, it is challenging to scale, and also requires more time and resources.
Owing to their virtual environment, cloud servers are relatively easier to scale. This means, as your environment grows, scaling can be easily done by adding more compute, instance, and storage resources.
Verdict:
Dedicated Servers:
Cloud Servers:
Dedicated Servers and Cloud Migration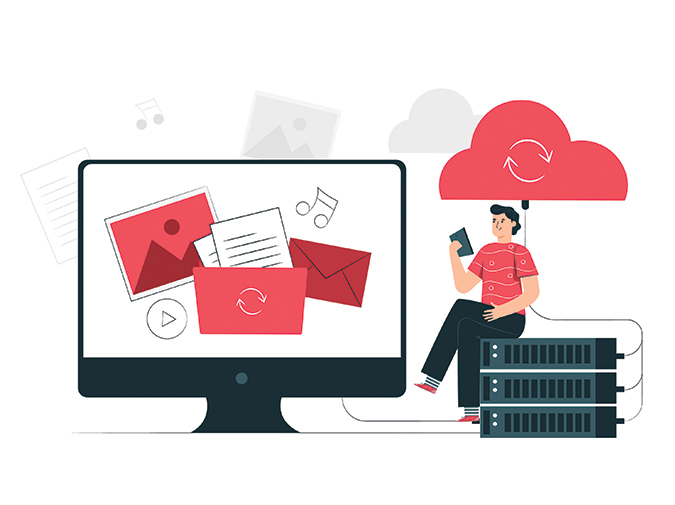 One of the important factors to consider when choosing between Dedicated vs Cloud server, is migration. When it comes to migrating with dedicated servers, planning ahead is essential. The planning must focus on not just the current but also the future aspects of your requirements. For example, if your dedicated server is outdated and you plan to switch to the latest operating system, just copying and pasting your files wouldn't work; you will have to reconfigure your new server to adapt to the latest version to avoid data loss. A carefully curated plan in hand is necessary to be gradually created and executed over time.
This gets a bit tougher when it comes to the cloud. A lot of checkboxes need to be ticked when it comes to migrating from one cloud to another. Are your applications compatible? Would your enterprise licensing be impacted by the multi-tenant environment as opposed to a single-serving dedicated server? These are some of the many questions that need to be taken into consideration when porting your cloud.
Verdict:
Dedicated Server:
Cloud Server:
The Cost Factor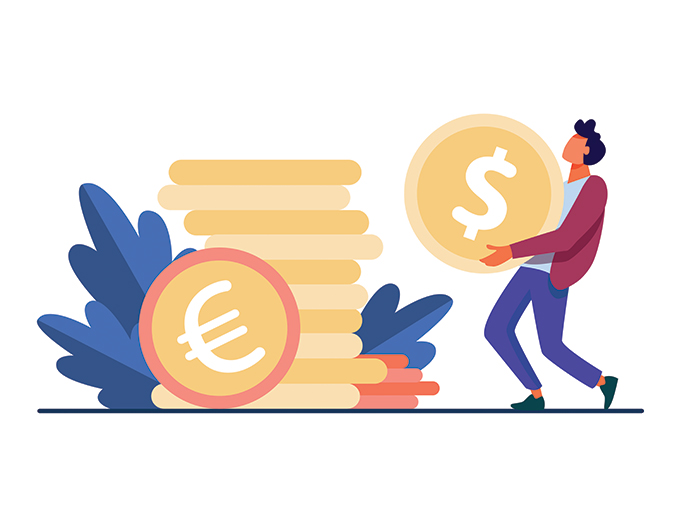 Cloud hosting servers do have the lowest entry cost as opposed to dedicated servers. While it may seem advantageous in the beginning, due to the pay-as-you-go model of pricing, it loses the edge as time goes on. For example, you buy a smartphone, and you fill-up the internal storage with pictures, videos, and other data on a day-to-day basis. As time goes on, the storage is full and you need to invest in a Micro SD card to rely on storage.
Cloud computing is more or less the same. Here, you can keep adding files and utilize the compute resources for as long as you want to, but it gets more expensive with time. Beyond a point, you realize that the savings from cloud servers no longer outweigh the dedicated servers. In the case of dedicated servers, while the entry cost is relatively pricier, it has steady and fixed monthly prices and comes with exclusive benefits over cloud computing.
Verdict:
Dedicated Servers:
Cloud Server:
Conclusion:
In the debate of dedicated vs cloud server, clearly the former is the winner, especially for long-term hosting. Stable, reliable, and with optimal performance, dedicated servers are the way to go. However, constant maintenance and monitoring could be daunting for a non-technical person.
Which is where we come in. With an experience of over 18 years, and over thousands of satisfied customers across the globe, we provide managed dedicated server hosting and 24 x 7 technical assistance to cater to your requirements. We will guide you through the process and help you reap the benefits of managed dedicated hosting.
If you are looking to expand your business and explore the nuances of dedicated server hosting to power your business, get in touch with our experts.
Did you know that globally an average of 547,200 websites is created every day? Every IT expert from around the world, especially from SMEs, faces the one pertinent question: Are the advantages of dedicated hosting better than shared hosting? The answer to this question, however, depends on the size of the business, the website traffic, and the required bandwidth.
Let us get to the most prominent real-life scenario to further understand the difference between shared hosting and dedicated hosting.
So, Alex has an e-commerce website with almost 1,200 website visitors per day and he is looking to expand his business to the next level and announces a jaw-dropping offer. Suddenly, on the day of the sale, his website just stops working. Alex then realizes that as and when he expended the usage of his resources, the more limited his options are to continue his website with the same vigor.
The above scenario is exactly what happens when one signs up for shared server hosting. Shared hosting, as the name suggests, means that you get to share your resources, your RAM, and your cloud space with multiple other websites. In some cases, up to 100+ websites share the same server, leading you to have limited access to your resources, processing speed, and computing bandwidths, ultimately crashing your website because of unmanageable traffic.
Whereas dedicated hosting, while costing only slightly more, comes with a lot of benefits. Firstly, you do not need to share your server space with anyone else. This gets you the best of both worlds: you get a superior bandwidth and also your sensitive data remains intact.
Let us explore the several advantages of dedicated hosting so you can make an informed decision on whether or not you need to sign up for dedicated hosting.
Exploiting the Usage of Dedicated Resources
When you sign up for dedicated hosting, the entirety of the web server, including the CPU, RAM and bandwidth are now exclusive to you and no one else. Since you have unlimited access to the server, website traffic is all the more manageable as opposed to shared hosting. Even during peak business hours, your website performs at an optimum level. The other major advantage is your enterprise has root access – the ability to customize your settings, software preferences and access your server logs – something that shared hosting cannot possibly offer.
A Dedicated Server Knows Your Growing Business Needs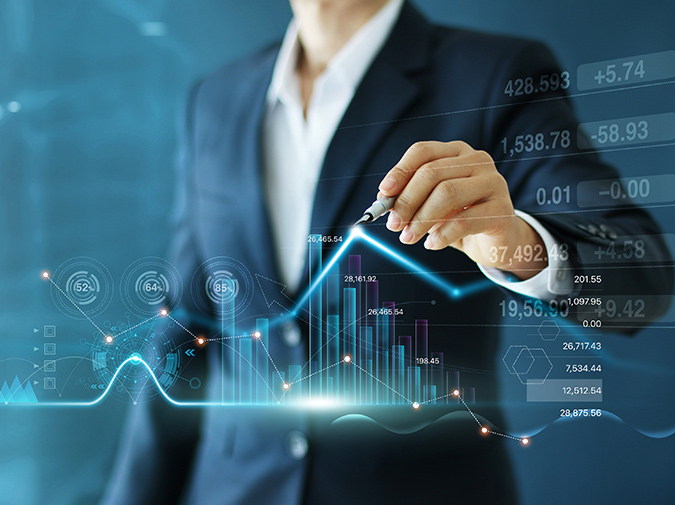 As the dedicated server solely belongs to you, you get to decide and configure your specifications based on your growing business needs. For example, if you have to add new features, services, and applications or modify your existing software to suit your current needs, dedicated servers' flexibility allows you to have complete control regarding what you do with the server. And it doesn't stop there. In addition to this, if you have depleted your storage or need more processing, dedicated servers are your go-to.
The Most Reliable and Performance-Driven Server
As opposed to shared hosting, with dedicated servers, your website is far less likely to crash even when experiencing the maximum traffic, thanks to the extra resources available at your disposal. Once you have a great website design ready, all you need is speed and performance for your consumers to have a seamless experience. Both these factors are taken care of through the power of dedicated servers.
In addition to that, round-the-clock technical assistance at the backend is a major plus when it comes to dedicated servers. Even if you do not have the expertise of an IT professional, managed dedicated hosting comes with 24 x 7 technical support whom you can approach any time for troubleshooting and technical assistance.
Optimal Levels of Security and Data Separation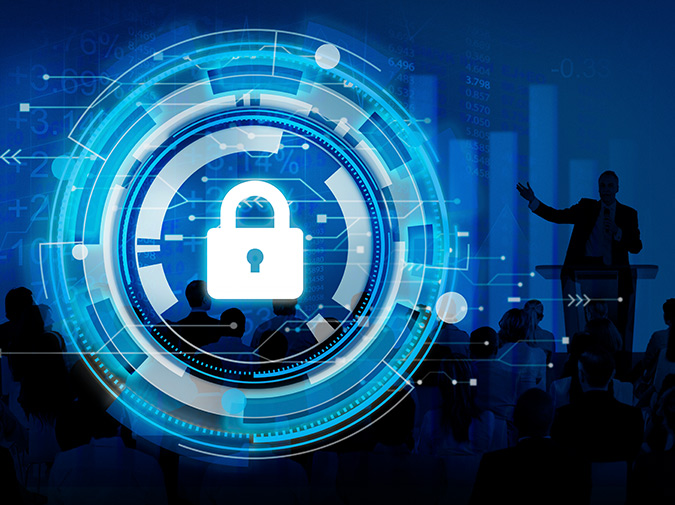 Your dedicated server's infrastructure is guarded by strong DDoS mitigation. Additionally, you have the power to add your own security software to further strengthen your server's security.
The in-built data separation isolates your dedicated server from the hosting company's services, making it impervious to procure your customers' sensitive data.
Zero Upfront Expenses
One of the major advantages of dedicated servers is that other than getting the top-of-the- line equipment and a reasonable monthly spend, you do not need to pay anything upfront. Moreover, the charge for the service that you pay is almost negligible when compared to the capital it takes to build your own in-house dedicated servers.
Flexibility and Ease-of-use
The choice of flexibility – the complete control of the server lets you manage it however you like, and have the final say on how you run your website. This flexibility factor makes the ease-of-access better for even Non-IT professionals.
This takes us to the two branches of dedicated servers: Bare Metal Servers and Managed Dedicated Servers. Bare Metal Servers, while not for the uninitiated, is a paradise for IT professionals and people with sound knowledge of the technicalities behind dedicated servers. Bare Metal Server plans lets you choose your setup right from the Operating System you install to the custom configurations that you require on your server.
Whereas, Managed Dedicated Servers, are a boon in disguise for the layman, wherein a professional team manages your server and customizes tailor-made solutions according to your requirement. While the professionals manage your website, complete anonymity of sensitive information is maintained. This flexibility and the ease-of-use also form one of the major key benefits of dedicated servers.
Conclusion:
To sum up, if you intend to grow your business in the digital spectrum online, with a flawless user experience for your customers, dedicated servers are the way to go. Especially, if you have massive traffic approaching your website, it is of utmost importance that you have the essential performance and speed on top of the incredible UI/UX design. When one invests in a hosting provider, reliability is a major factor to be taken into consideration. Also, easily accessible technical assistance and data security are paramount when you are considering investing in dedicated servers.
We, at EGI Hosting, cater to multitudes of businesses with packages customized based on your requirements. We don't just provide equipment with top-notch quality, we also assist you with everything, right from the installation process to offering 24 x 7 technical support. Now that you understand the concept of dedicated servers, it is time that you start exploring the limitless possibilities of dedicated server hosting to leverage the exhaustive resources that your organization requires.
Also, make sure you check our Bare Metal Server Plans and Managed Server Plans before you leave.